Have you ever seen the movie Halloweentown? If you haven't (you totally should), it tells the story of how a young girl named Marnie and her two younger siblings travel to a magical world called… you guessed it… Halloweentown. Transportation between the two worlds exists for only one night each year and when the kids stumble their way into this magical world, they soon discover that that their thought-to-be normal life is anything but…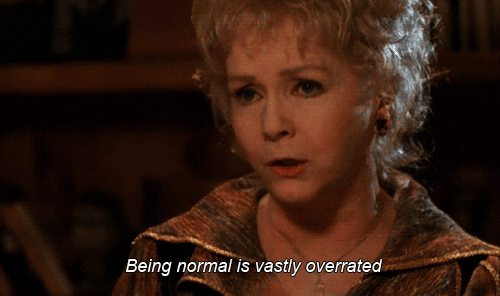 So, why am I going on about this DCOM?! (If you understand what DCOM stands for—YAAASS)
Like Marnie and her siblings, I also had a relatively normal childhood. I grew up in a small town just north of Boston—attended school, played sports, ordered chicken fingers and fries every single time we went out to eat—the regular kid stuff. BUT, I too had my very own Halloweentown.
My mom moved to the US when she was 18, leaving behind most her family in her native country of Ecuador. As a family, my Mom, Pop, younger sister Erika and I, would travel to Ecuador once a year to visit my grandparents and so many other family members I can't begin to name them all. Though we took a plane rather than a flying school bus of mythical creatures, traveling to Ecuador was like traveling to an entirely different world. First of all, it'd be about a million degrees getting off the plane. This may be an exaggeration, but coming from winter in Boston—wool socks and all—it sure felt pretty accurate.  In the event that we ever had to drive anywhere, we'd pack about a dozen people in a car that was manufactured to fit 7. Now, this is NOT an exaggeration and if there wasn't a clown car in Halloweentown, it would have been incredibly fitting.
In this world 9am actually meant 10am (or 11am or 12pm… never expect to be anywhere 'on time' in Ecuador), soda was the drink of choice (who needs water anyway?), and mangoes grew on trees! Every year it took some adjusting with some things being more difficult than others. Adjusting to fresh mangoes every day—easy, done! Adjusting to the swarms of crickets that flooded the streets each night—not so much. Still, each year I became accustomed to the Ecuadorean culture, embracing the 10pm dinners and even the soda for breakfast (see embarrassing pic below for proof). And after traveling to Ecuador each year for my entire life, there is one thing I could never get used to.
Each year I witnessed it and each year it broke my heart. Each year, with childlike resiliency and relentlessness, I asked my Mom, "Can we take them home with us?" The problem with taking home a stray dog off the streets of a foreign country is the vaccination and quarantine requirements make it quite difficult. Otherwise, we may have adopted a stray pup (or 10). While the number of stray dogs I encountered was shocking, the treatment of the animals was even worse. I certainly turned heads when I gave a stray a piece of bread, and was urged never to touch them as they probably had fleas or could be dangerous (maybe true but worth the risk).  Shelters did not exist, or at least any that we had known about. Stray dogs in Ecuador didn't seem to be a major concern, they were simply accepted and ignored.
 When I was at the end of my high school career and applying to colleges, I asked Pop for advice on college paper topics. Of course, when you grow up traveling to your very own Halloweentown, THAT'S the subject of your college essay (duh). But, what did that have to do with college? Pop's advice: Think about how those yearly trips may have inspired me to do something that could change the world. The answer was simple…   I wanted to save the strays. This has always been my dream.
Last year I revisited my far-fetched goal and began by googling "Ecuador animal shelters". To my surprise, THEY NOW EXISTED (woo go Ecuador!)! While they are few and far between and struggling each day, these Heroes who run the shelters inspired me! I watched a low production video about an animal shelter in Ecuador and the elderly woman who runs it.  My recently catalyzed inspiration ignited further when she said (in Spanish of course), "Every morning I wake up thinking 'what are the dogs going to eat today'?'"
This got me thinking. Maybe I don't have to adopt every single stray dog in the country to make a difference. Maybe I don't have to become the President of Ecuador and implement new stray dog laws (good thing because I'm definitely not qualified).  If I could find a way to support the animal shelters that DO exist and who are in the trenches each day fighting against impossible odds, then we'd be making a difference.
Voila! The Little Collar was born.
For each Little Collar wristband sold, we will provide a day of food to a dog in need. Though our company includes the word "little," our ambition and drive to not only put a spotlight on the stray dog problem that developing countries face, but also provide resources to make an impactful change, are anything but "little."
Please reload